I'm a big rice fan. Knowing that about myself and knowing that I don't enjoy waiting nearly an hour for it to cook, I usually make a big batch of it on Sunday to compliment my meals during a crazy work week.  It keeps all week in the fridge and pairs well with just about anything.
One of my favorite ways to cook it is in coconut water instead of plain water. It gives it a hint of flavor.  Use coconut milk instead of coconut water for even more flavor. I also like to add it to soups as an additional filler, use it as the base of my favorite stir-fry, stuff it inside of tacos, peppers or squash, like with EP4L's Stuffed Acorn Squash, and in the cavity of fruit, like EP4L's Savory Stuffed Apples.
Lately, my favorite way to enjoy rice is in my Cheezy Beans and Rice Recipe. This recipe will reinvent leftover rice and create an easy, 30 minutes or less, meal for a family of 6.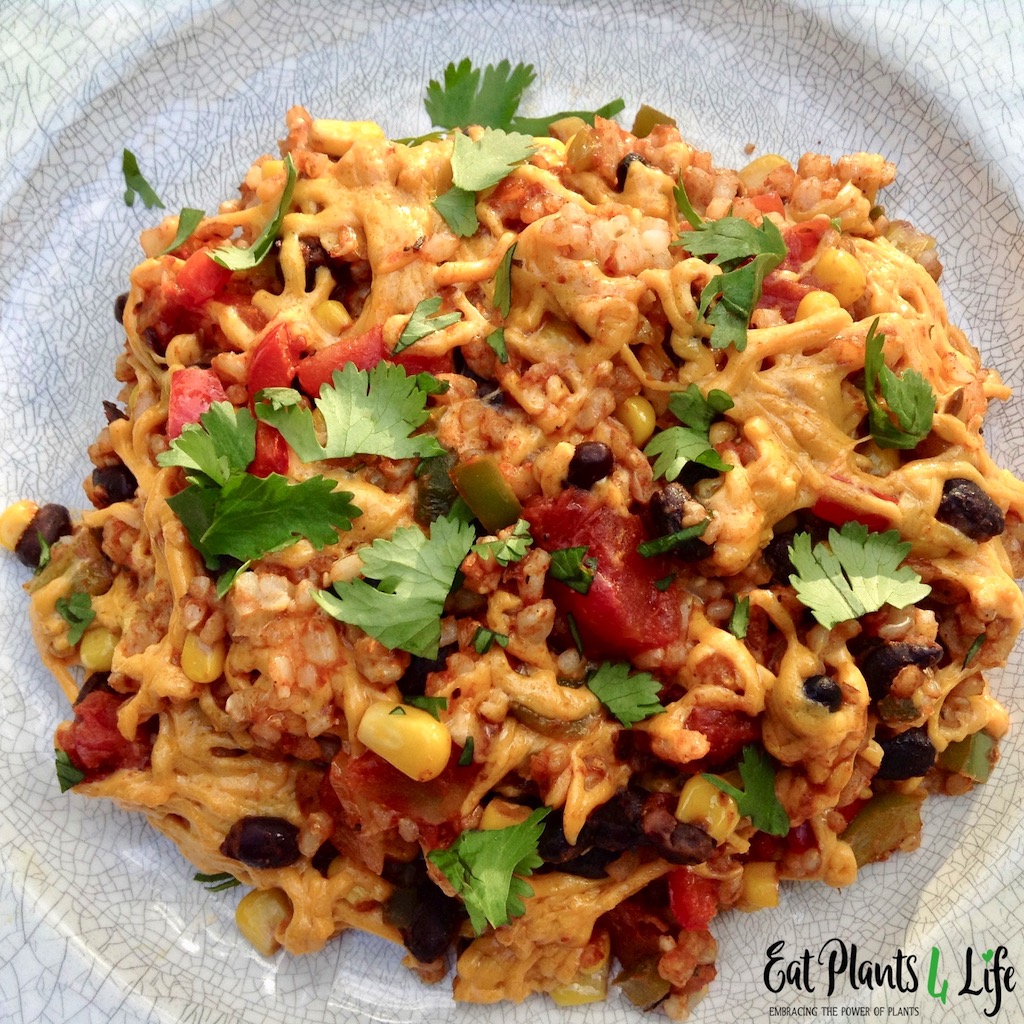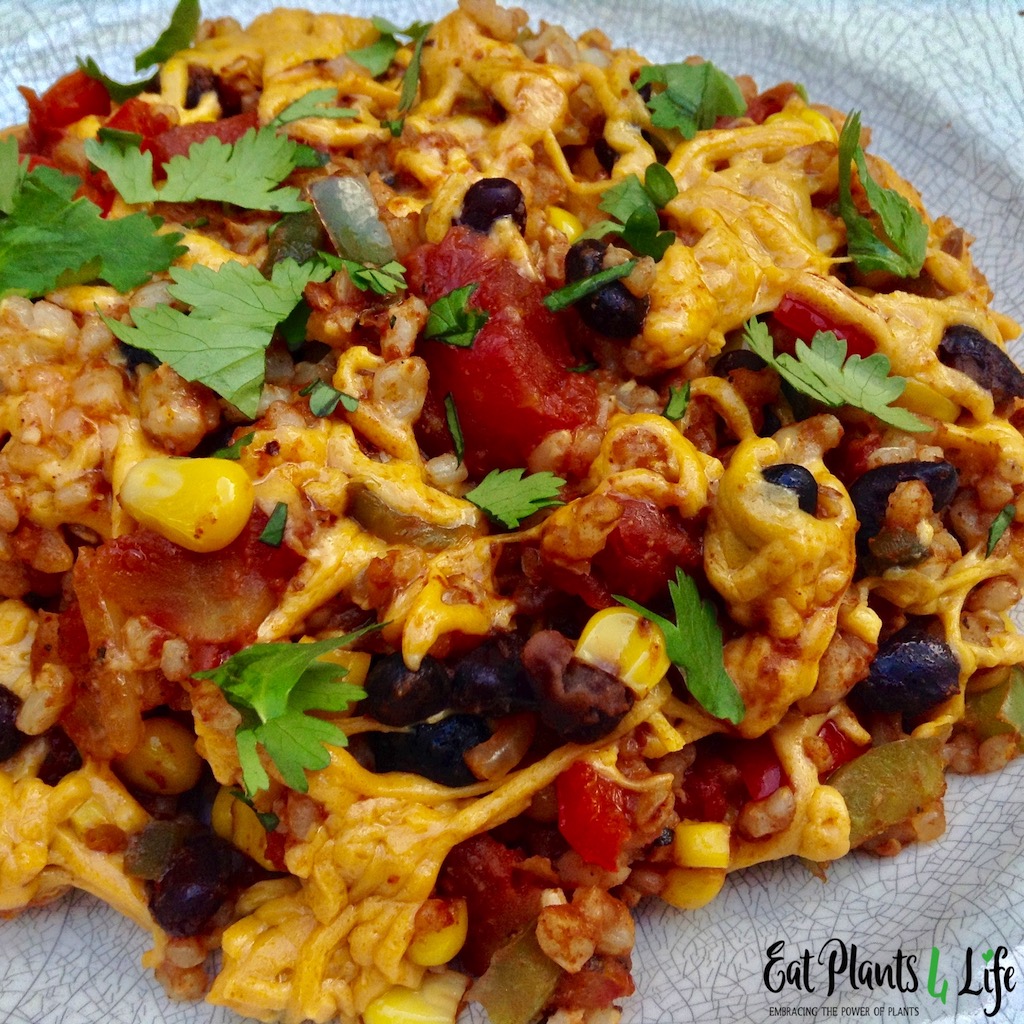 Red, green, and jalapeno peppers are sautéed with onions and garlic, them simmered with diced tomatoes, beans (black or pinto), corn and Mexican spices.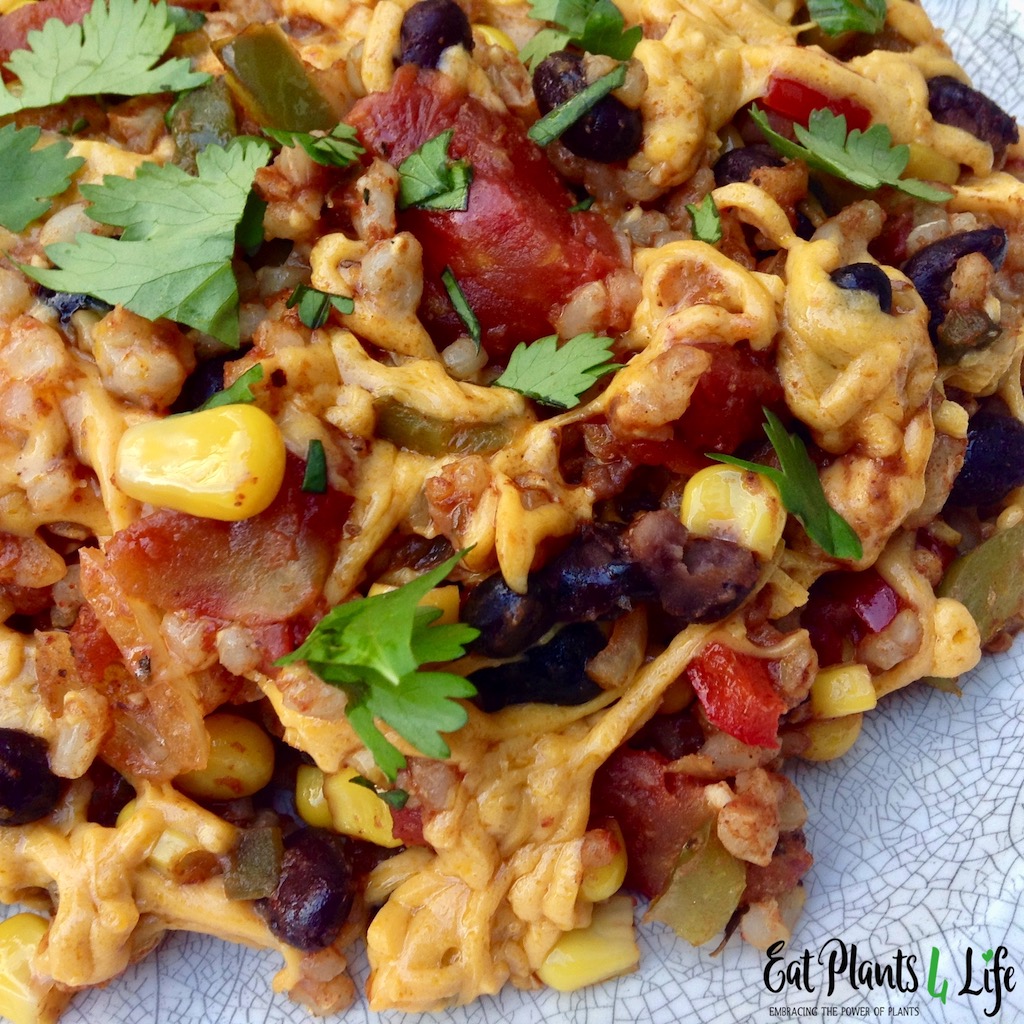 Topped with your favorite non-diary cheese, cook on the top rack of the oven for a few minutes until the cheese melts and you would have not only found a clever way to get rid of leftover rice, but also created a hearty, healthy dinner option that will take you no time to create.
Check out this recipe video and see just how quick, inexpensive and easy Cheezy Beans & Rice is:
If you're looking for other ways to dress up rice, check out these EP4L favorites.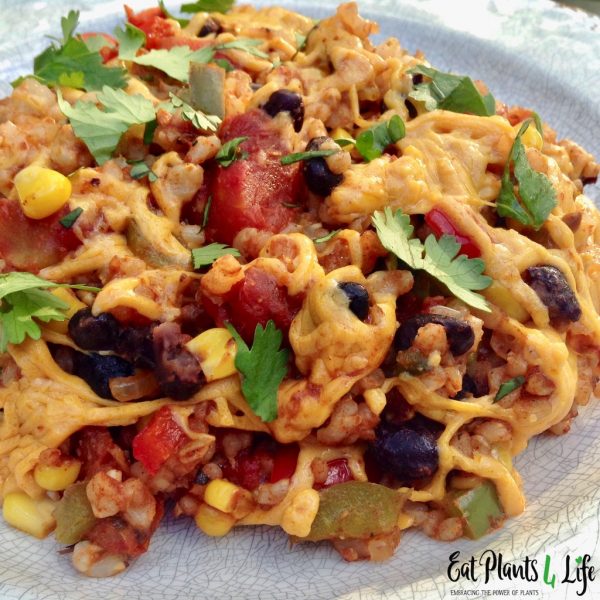 | | |
| --- | --- |
| | |
Heat large oven appropriate saucepan on medium-high heat. Add oil. Add onions, all peppers, and garlic. Cook until onions are translucent and peppers are slightly tender, stirring frequently (about 5-6 minutes).

Add tomatoes, black beans, corn, and cooked rice.

Stir in chili powder, cumin, paprika, and salt. Taste. Add more salt if needed. Cook for an additional 3 minutes, stirring frequently. Pour mixture into a baking dish that has been lightly greased with cooking spray.

Add Vegan cheddar shreds and place in the oven on the top rack. Cook until cheddar shreds have melted (about 8-10 minutes).

Garnish with torn cilantro. Serve immediately.