I often get asked if I miss the taste of meat — like a good ole' fashion rib-eye steak or burger loaded with bacon and cheese.
To be honest, I don't miss it- – not really. I can look at a Hardee's commercial without flinching. But that's easy for me. I may be a rookie Vegan, but I'm a crackerjack Vegetarian. I was a Vegetarian for several years before becoming Vegan, so I'm actually more nauseated than captivated by mere TV ad propaganda. Make no mistake. It did take several years of practice to achieve such a feat.
Every once in a while however, I do miss a familiar nostalgic smell, like fried fish or roasted rosemary and lemon chicken. But it's never enough to spark a particular craving. I do have an animal by-product craving that took me having to crawl into the depths of my soul, rolling off the back of temptation in slo-mo, in order to pull out my almighty willpower and conquering that annoying urge. It is my weak spot that one could only compare to Superman's Kryptonite.
Whenever the hottie in the red cape and blue tights has this destructive and lethal substance within arm's reach, it renders the superhero incapacitated. I too have such a weakness that leaves me crippled whenever I see a plate of pasta and marinara sauce.
My Kryptonite is freshly grated Parmesan cheese.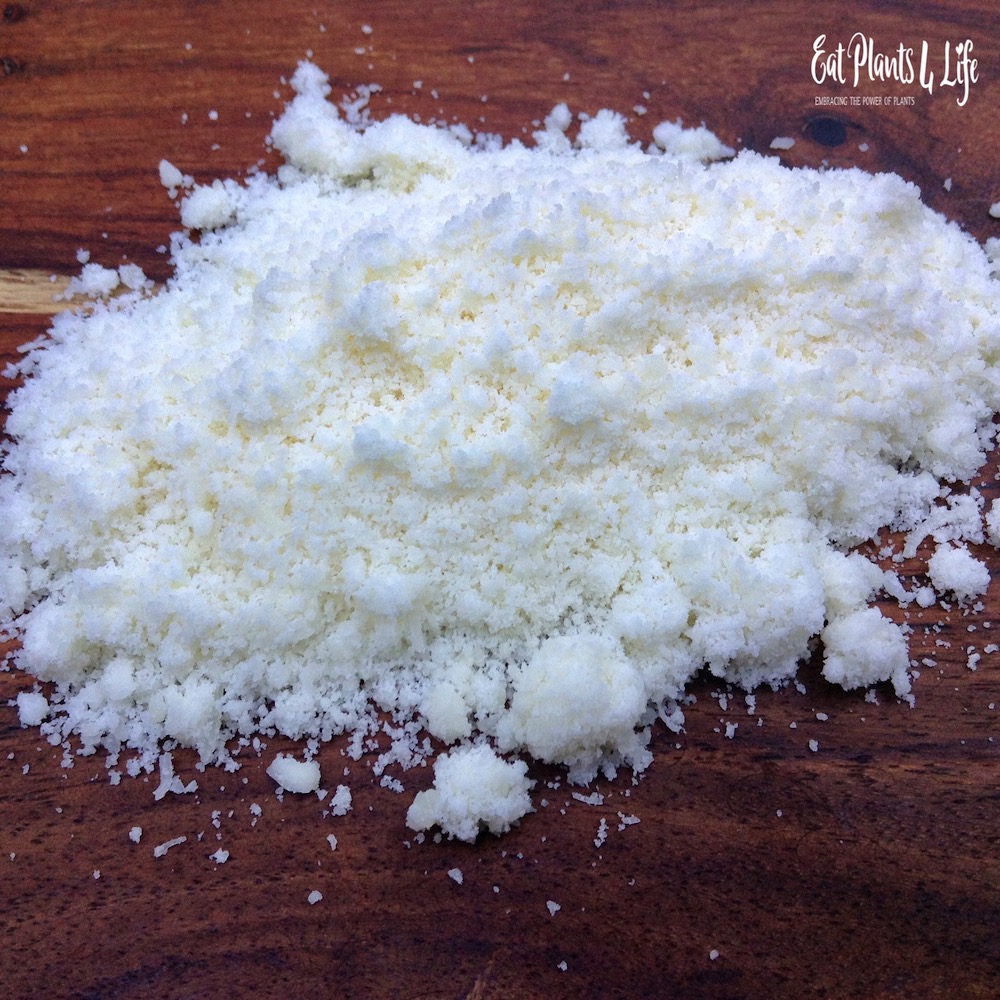 Living vicariously through my children, just watching them spoon this tangy, heavenly condiment onto a mound of spaghetti, is enough to send me over the edge. Observing them pile it on gives the walls of my mouth the same twinge you experience when you see a fresh, juicy lemon being squeezed. You get the picture.
I had to come up find a way to sideline that yearning without compromising the integrity of my Vegan choices. I found it thanks to The Minimalist Baker.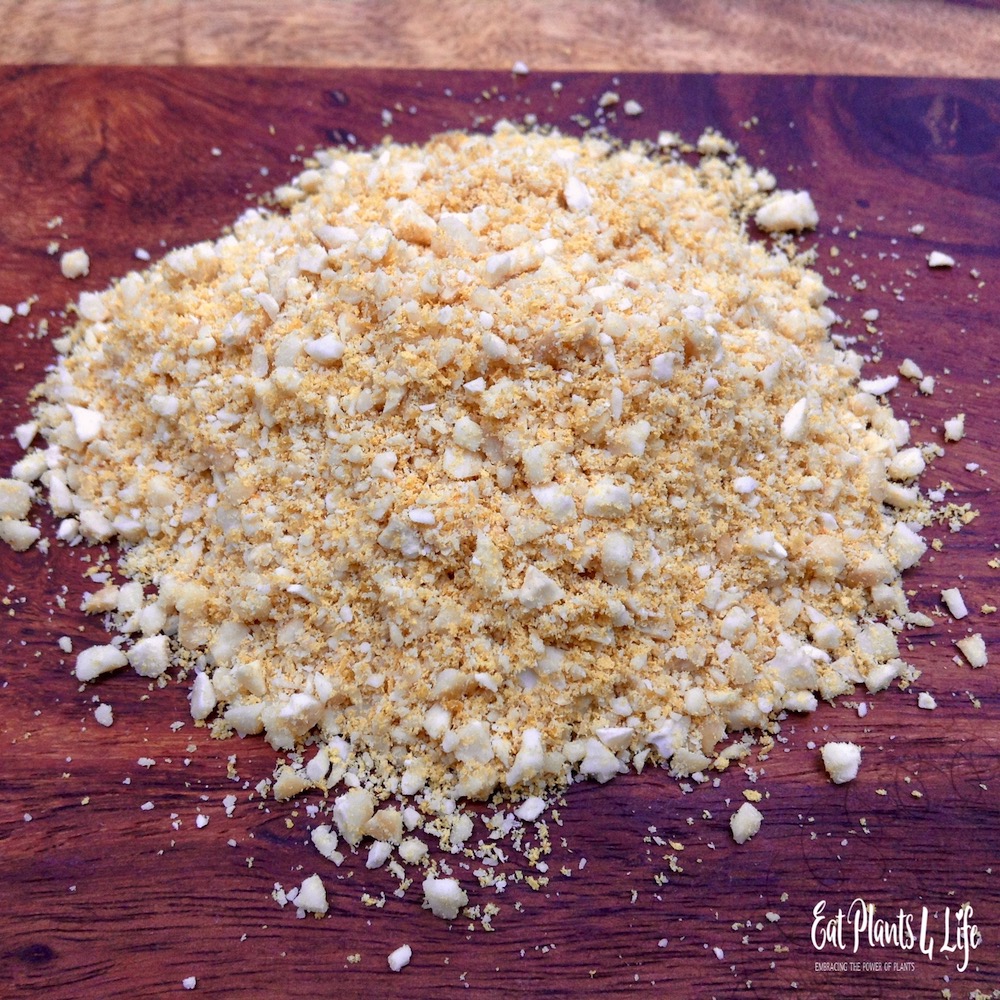 I came across her heavenly recipe for Vegan Parmesan-like cheese. It is so delicious, simple, and healthy that I just had to share…
Just like real Parmesan cheese, it's crumbly. It's also tangy and nutritious.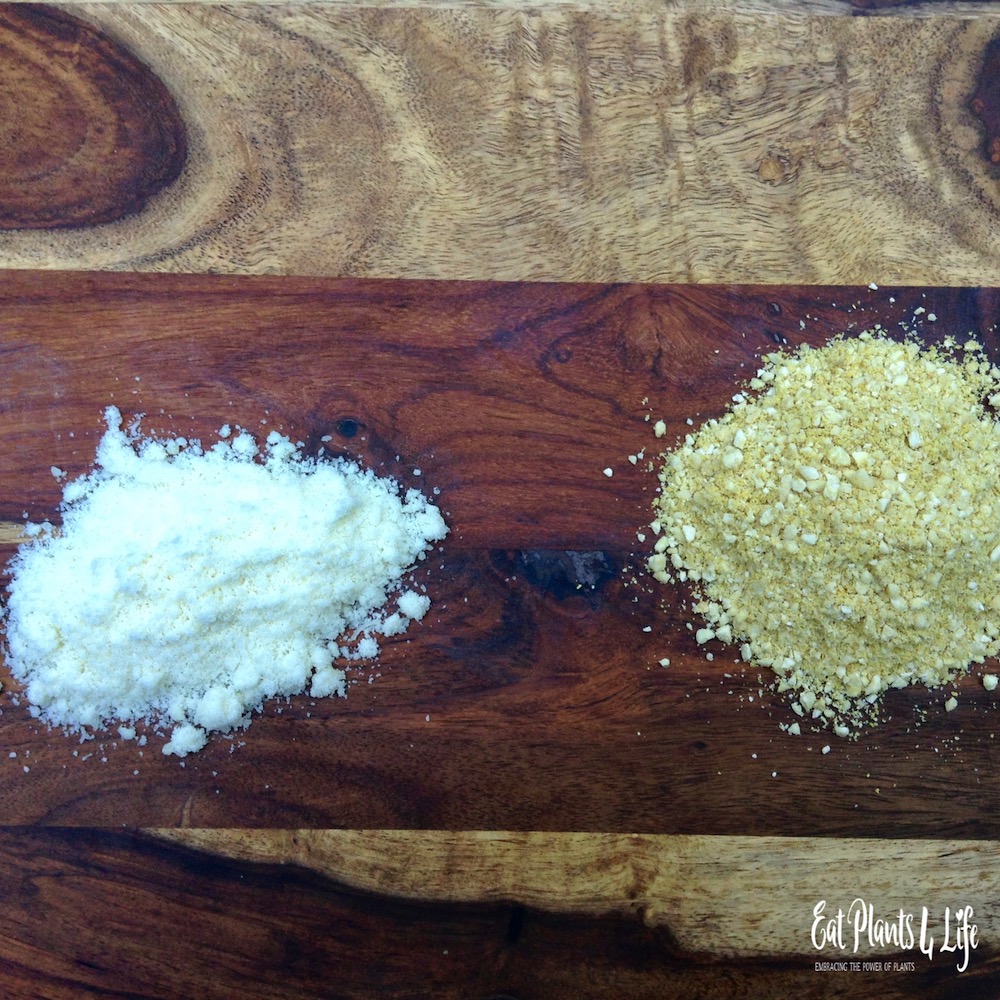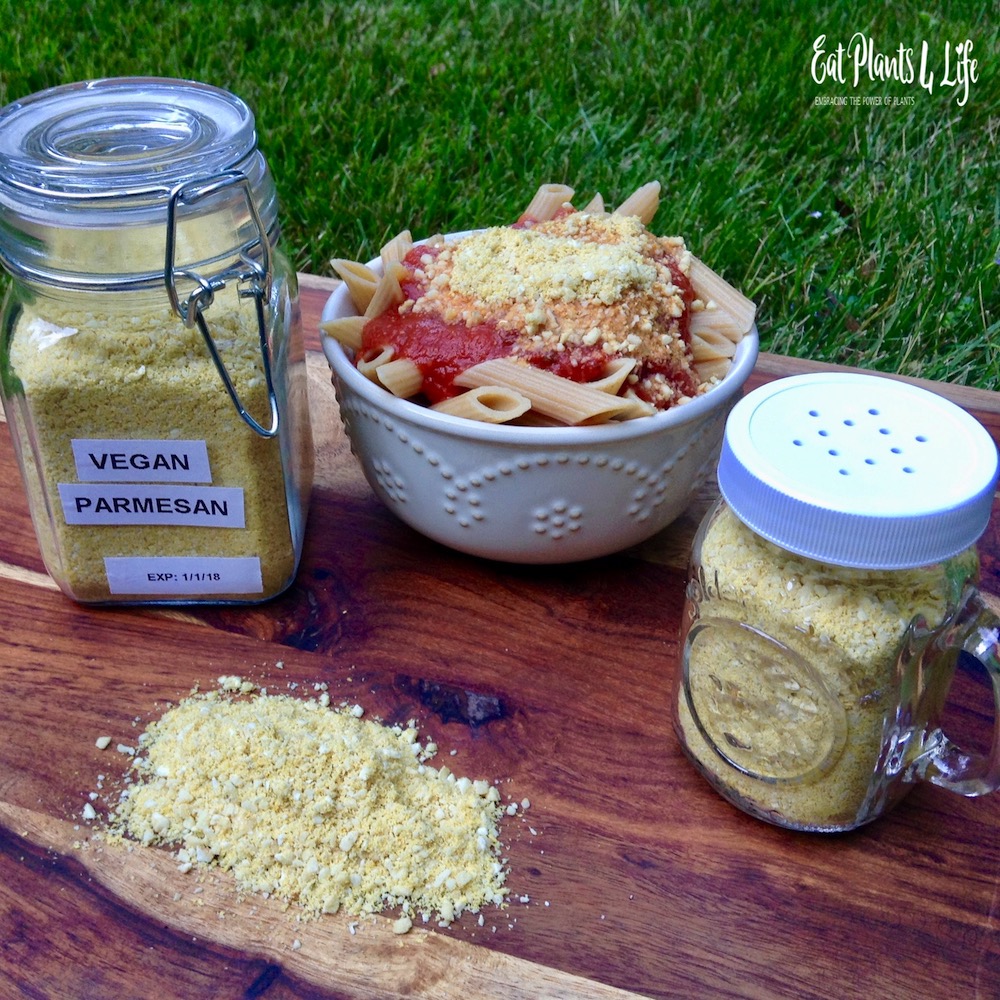 Now, I don't have to live vicariously through my kids. This is the solution and my favorite condiment.  I take it with me everywhere pasta will be served. I no longer feel like I'm missing out. My husband loves it, too. I can never make enough!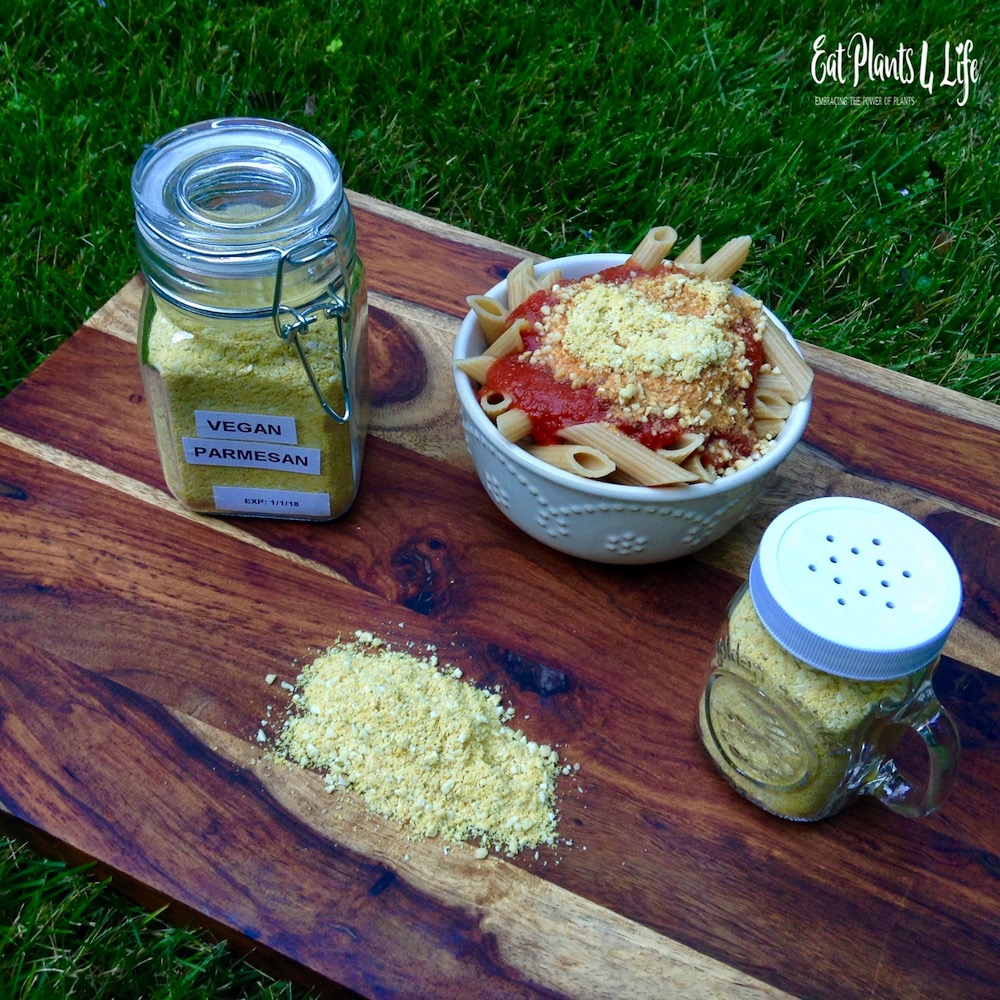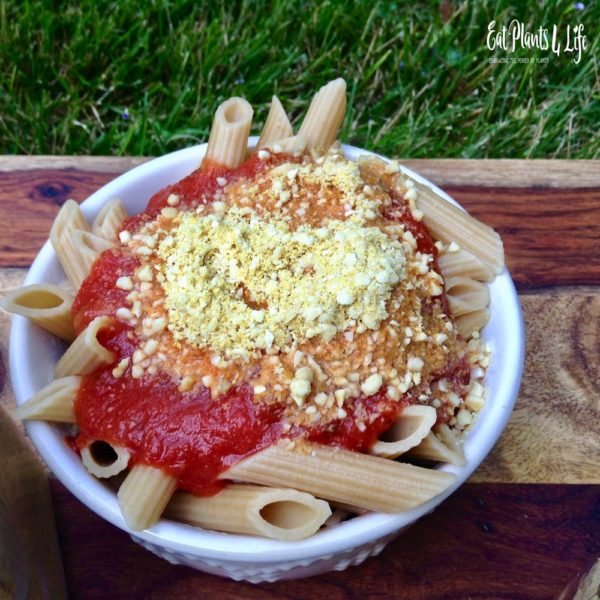 | | |
| --- | --- |
| | |
Add all ingredients to a food processor.

Pulse until the ingredients form a fine, meal-like texture.

Add to your favorite pasta dish.

Store unused portion in an airtight container in the fridge. It will last up to 3 months.