I loooove it when I create or discover a recipe that covers the Vegans and the meat-eaters in my household. No one, including me, likes to make two separate meals.
So when I found this nugget of a recipe, I knew I was going to chop kitchen duty in half – satisfying any and everyone. When this happens, it becomes a permanent fixture in the family meal rotation.
Vegan Pumpkin Enchilada Bake tastes, quite frankly, better than cheesy, meaty traditional enchiladas.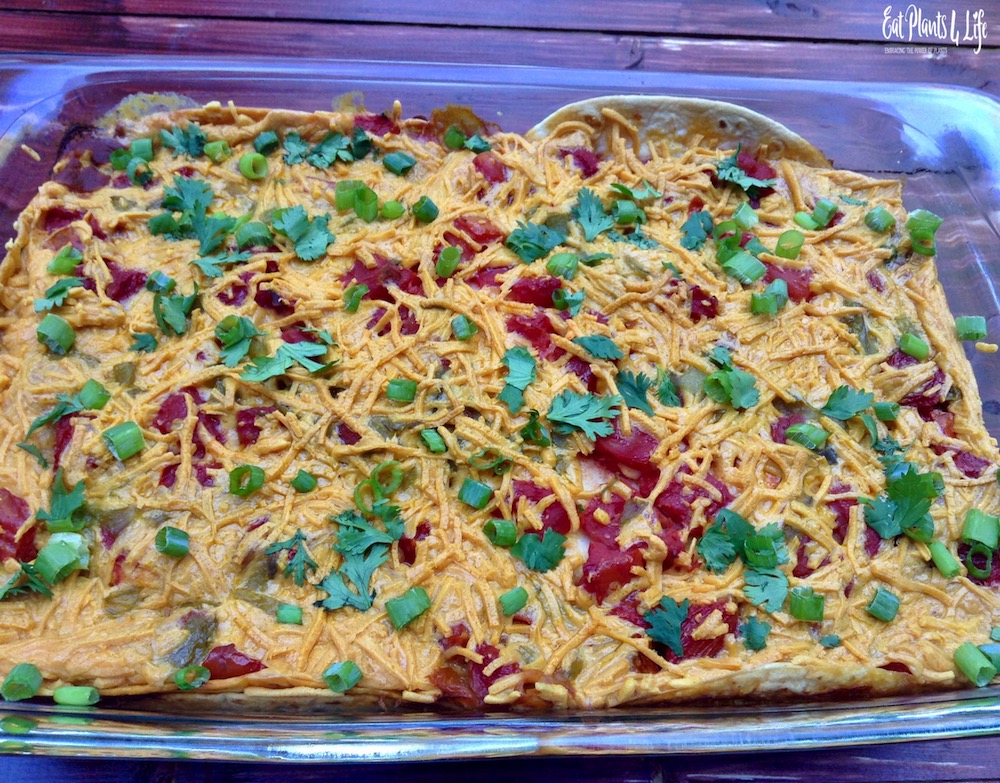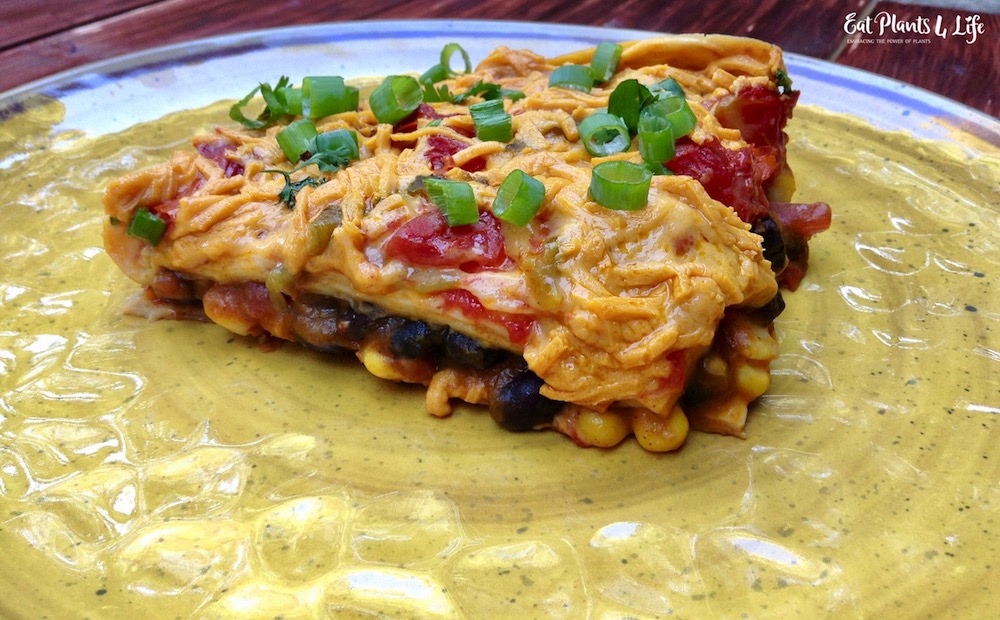 Well-seasoned pumpkin puree subs in for enchilada sauce, which gives this dish dimension and adds vitamin A, carotenoids, beta-carotene, and potassium to the mix. It's always beneficial to alternate ingredients so you are fulfilling your body's nutritional needs.
Pumpkin also makes this Vegan Pumpkin Enchilada Bake creamier than traditional enchiladas. The black bean (pinto beans if you prefer), corn, and diced tomato filling, combined with traditional enchilada seasonings and green chiles will score big points with the family. Enjoy and be sure to scroll down for a throwback gift idea just in time for Halloween!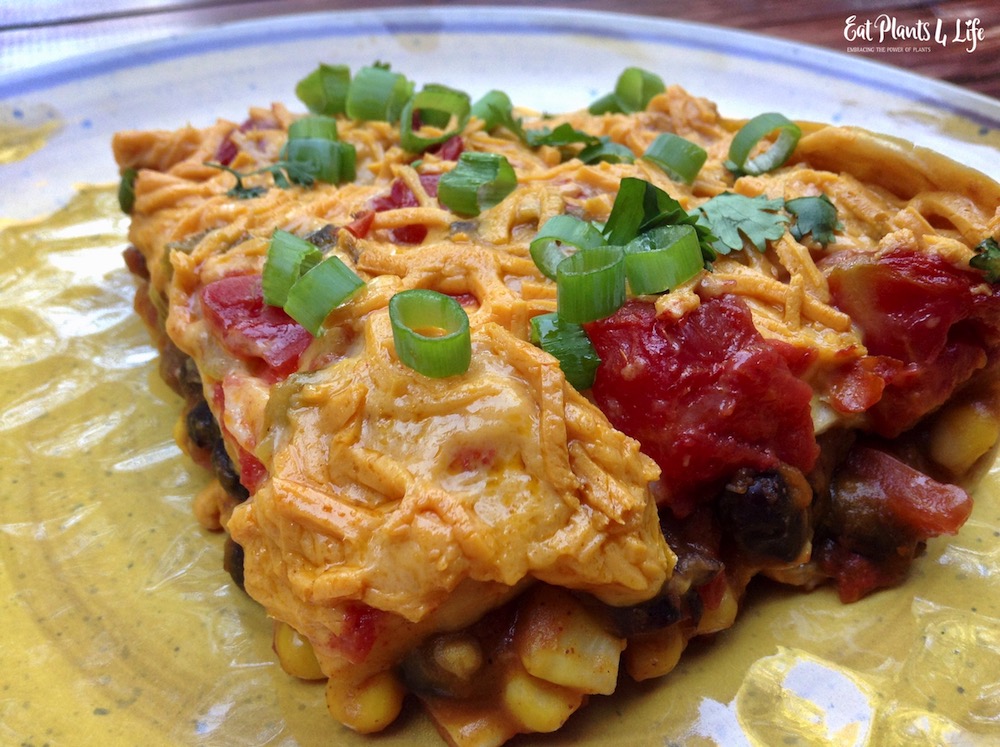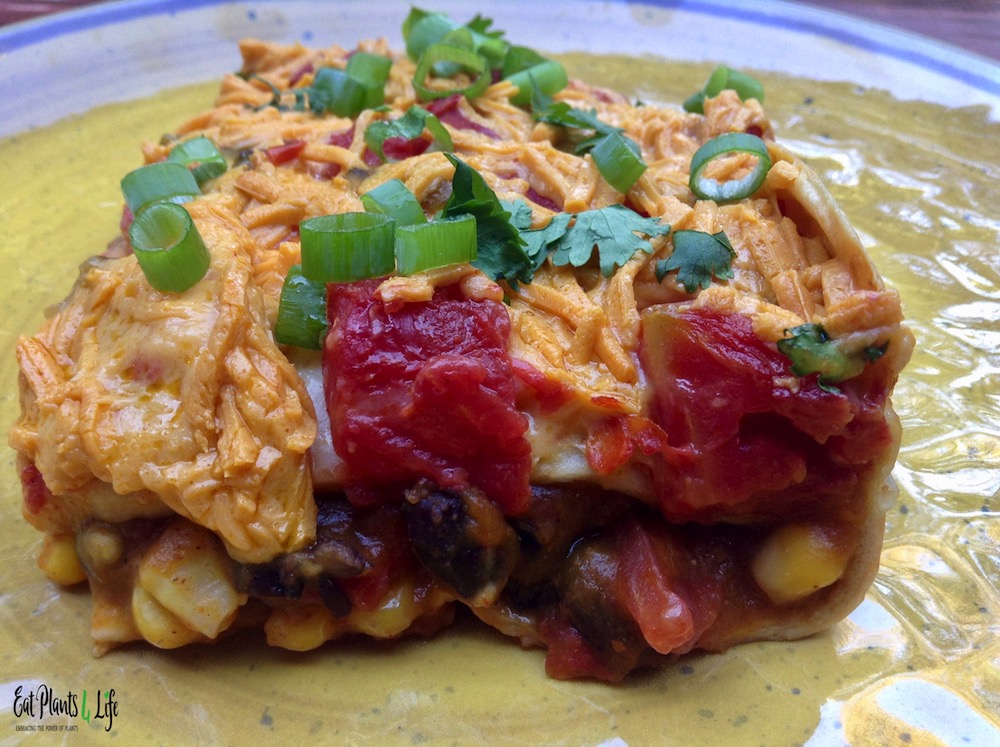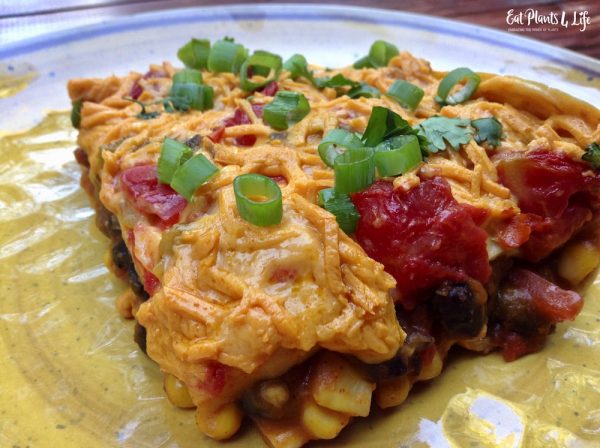 | | |
| --- | --- |
| | |
Instructions
Preheat oven to 375 degrees.

Spray 9" x 13" casserole dish with cooking spray.

In a large bowl, combine pumpkin, 1/2 of the large can of diced tomatoes (or 1 can of the smaller cans), all seasonings, and half of green chiles. Fold in beans and frozen corn.

Place 4 tortillas (overlapping them) in the casserole dish.

Layer half of pumpkin mixture across tortillas.

Place last 4 tortillas (overlapping them) across mixture.

Top tortillas with the remaining half or can of drained diced tomatoes and other half of green chilies. Add Vegan cheese.

Bake, uncovered in the oven for 45 minutes.

Top with green onions and cilantro. Also tastes great with Vegan sour cream.

Refrigerate any leftovers.

Enjoy!
Recipe Notes
Loosely adapted from MyMagazine, October 2016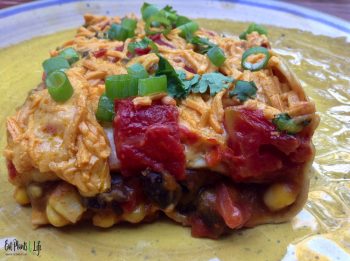 And because tomorrow marks Halloween, here's a throwback gift idea for Vegan friends or yourself.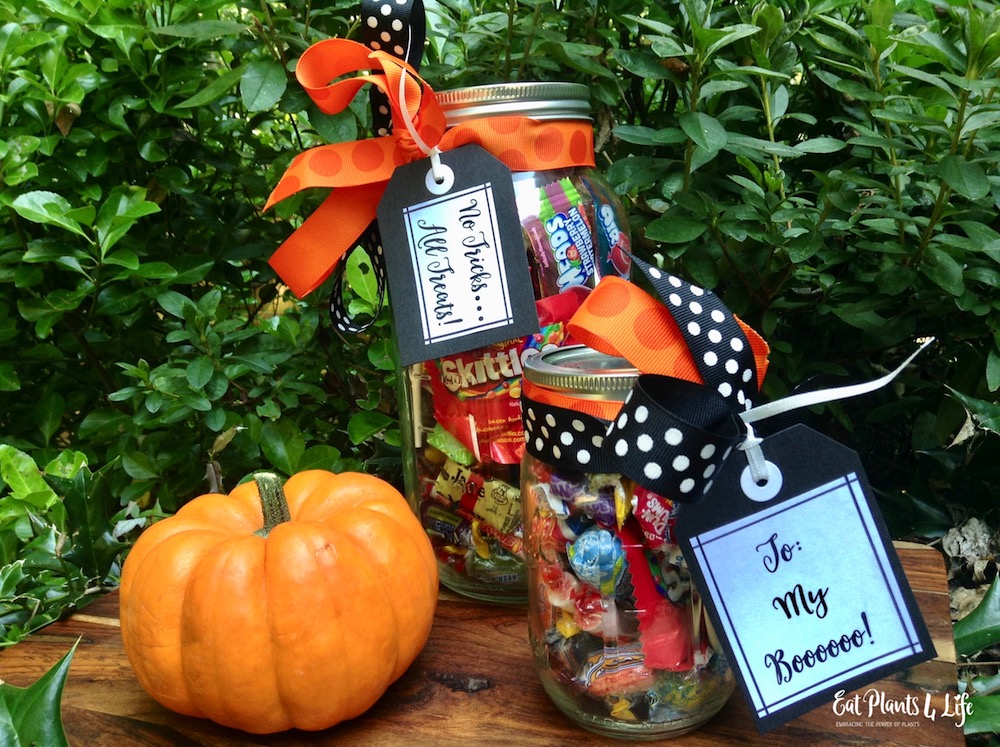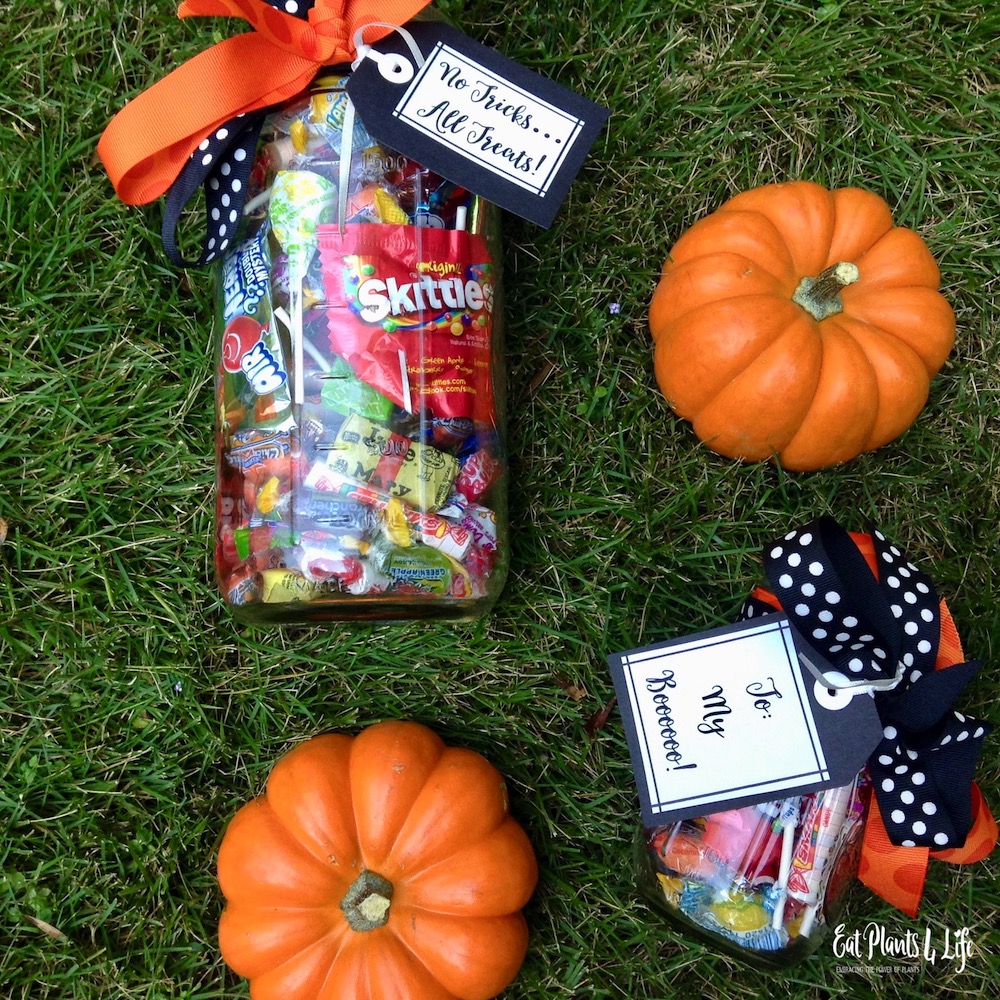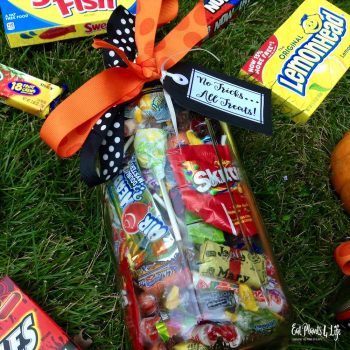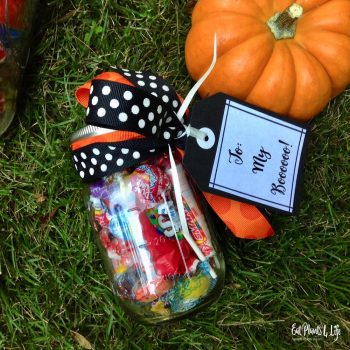 I always get looks of confusion when I tell people that most hard candy is in fact NOT Vegan. Some ingredients, including the most common, gelatin is actually animal collagen (derived from pig skin, cow hide and various animal bones) and carmine (used to give many candies that stark red color) is actually crushed scale insects. Yikes! If this tidbit of information is startling and a deterrent to your plans to steal candy from your child's trick-or-treat bag, there's still hope.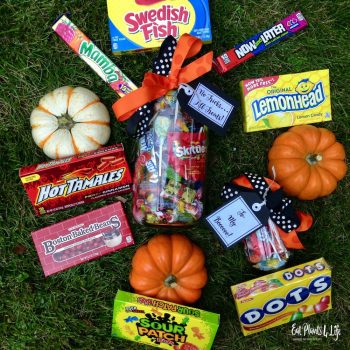 There are Vegan treats that won't trick you. Click this Vegan Candy link and check out the accidentally Vegan candy options. Some of them will surprise you.
I hope you've enjoyed this month of "all things pumpkin." Click the title links below for a recap of each pumpkin-inspired recipe we've featured this month.  Happy Halloween!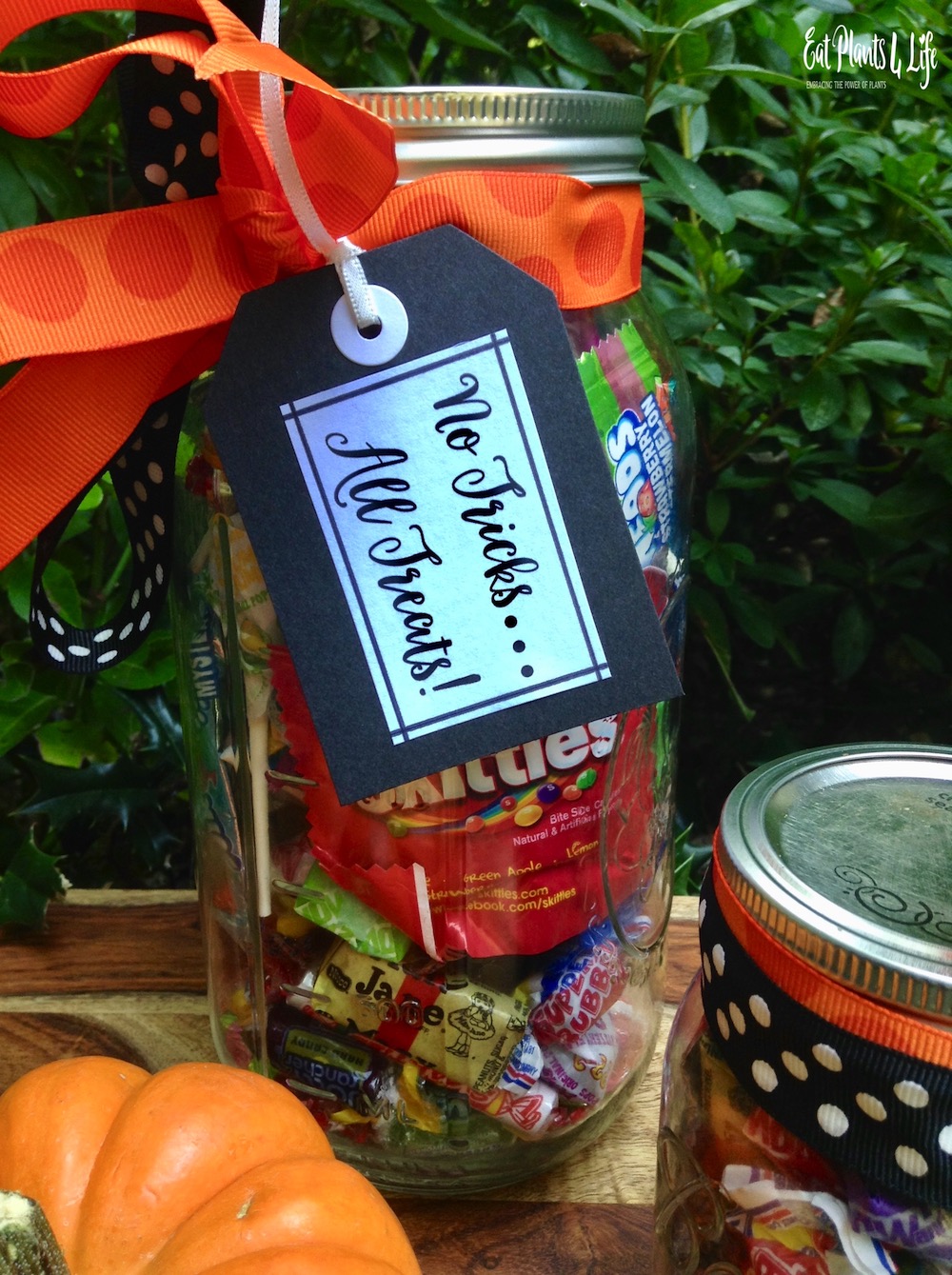 Pumpkin Black Bean Quesadillas