Need a quick, fun Vegan meal idea? EP4L has plenty. But there is one in particular that the kids will favor, especially on Spring Break! They can enjoy their own version of a Vegan Taco Bell! Everybody loves Vegan tacos!
Whether you enjoy your Vegan tacos with soft tortillas, hard shells, tostados, fiesta flats, taco boats, stand 'n stuff, corn or flour tacos, pull out your favorite shells, grab your muffin pans, draw your creativity, invite over the friends or summon the kids, and make tonight Vegan Taco Tuesday Night!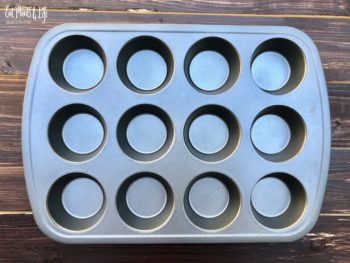 I know your next question. What the heck am I going to do with these muffin pans? Making cupcakes? Well, that does sound really good, but not today. We have a Taco Tuesday idea that's creative and fun!
We're making Vegan Taco Muffin Tops and Bottoms for your Vegan taco fillings!
In honor of Taco Tuesday, EP4L invites you to challenge yourself by ditching the meat, cheese, and sour cream (the usual suspects) and expanding your taco repertoire. It's easier than you think. In order to do this, you need two things: muffin tins and your favorite Vegan taco fillings to create Vegan Taco Muffin Bottoms and Tops will add flair to your favorite Vegan taco recipe!
No, I am not talking about the extra belly flab that emphatically spills over the top of your favorite jeans. I'm talking about putting your muffin pans with something other than batter and creatively loading them with all things taco.
Don't have you muffin tins? Click the Amazon title link and get them here: Wilton Recipe Right Nonstick 12-Cup Regular Muffin Pan
EP4L's Vegan Taco Muffin Bottom: Vegan taco fillings that are usually placed on the bottom of your Vegan tacos.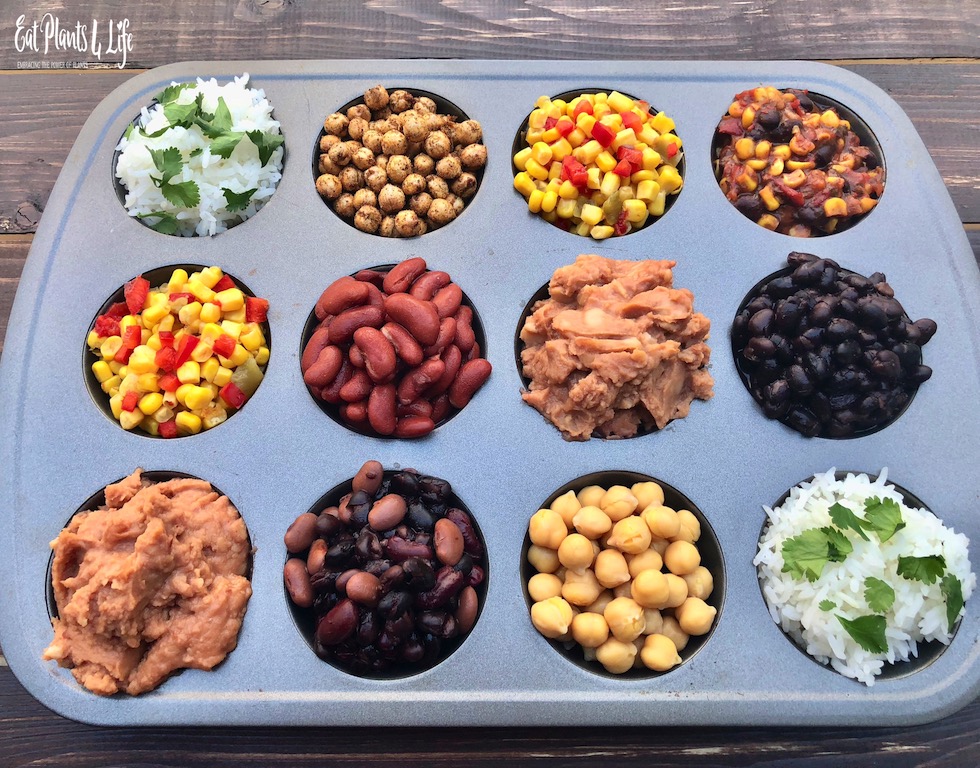 The above Vegan taco fillings include but is not limited to:
cilantro-infused jasmine rice (or rice of your choice) drizzled with fresh lime juice

canned refried pinto beans

kidney beans

fiesta corn relish

cowboy caviar

canned and drained garbanzo beans (chickpeas)

canned and drained tricolor beans (pinto, kidney, and black)

canned and drained spicy black beans

canned and drained garbanzo (chickpeas) generously coated in taco seasoning and oven roasted on 425° for 15-20 minutes or store-bought dry-roasted chickpeas
EP4L's Vegan Taco Muffin Top: Vegan taco fillings that are usually placed on the very top of your Vegan tacos.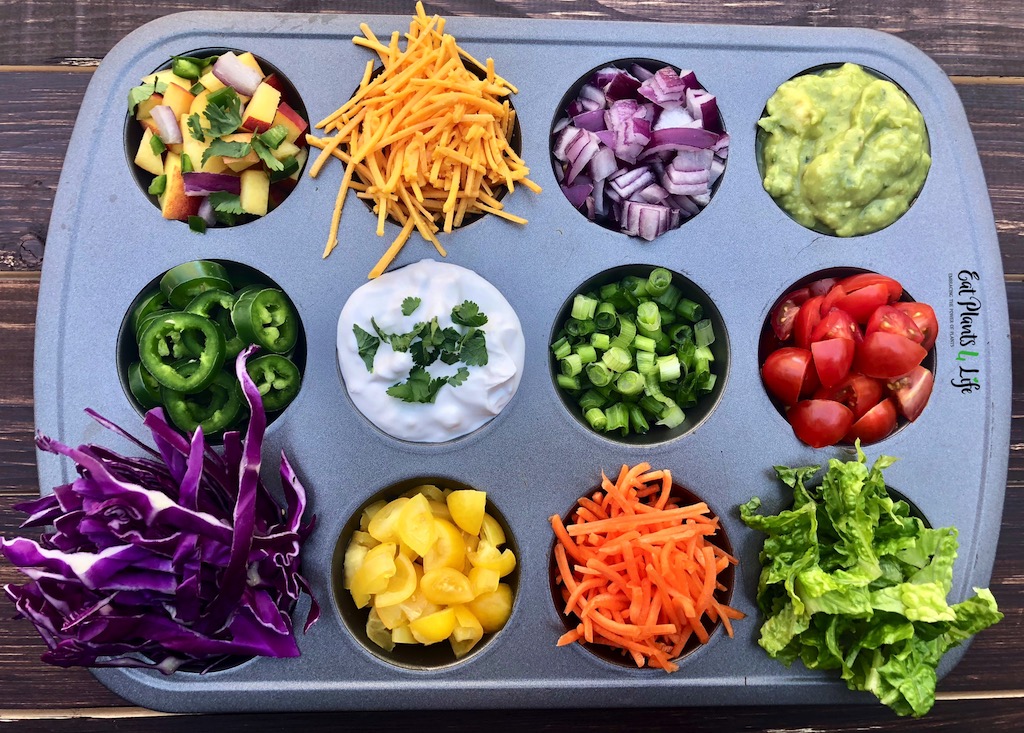 The above Vegan taco fillings include but is not limited to:
shredded lettuce

shredded carrots

shredded purple cabbage

chopped red and yellow tomatoes

fresh, sliced jalapeño peppers

diced red and green onions

Vegan sour cream and cheddar shreds

store-bought or fresh guacamole

homemade pineapple, mango or peach salsa: chopped pineapple/mango/peaches, red onion, fresh minced jalapeño, cilantro and a pinch of salt
…and Viola! Easy, right? They won't even miss the meat. Try them when creating your next Vegan Tacos recipe. Enjoy!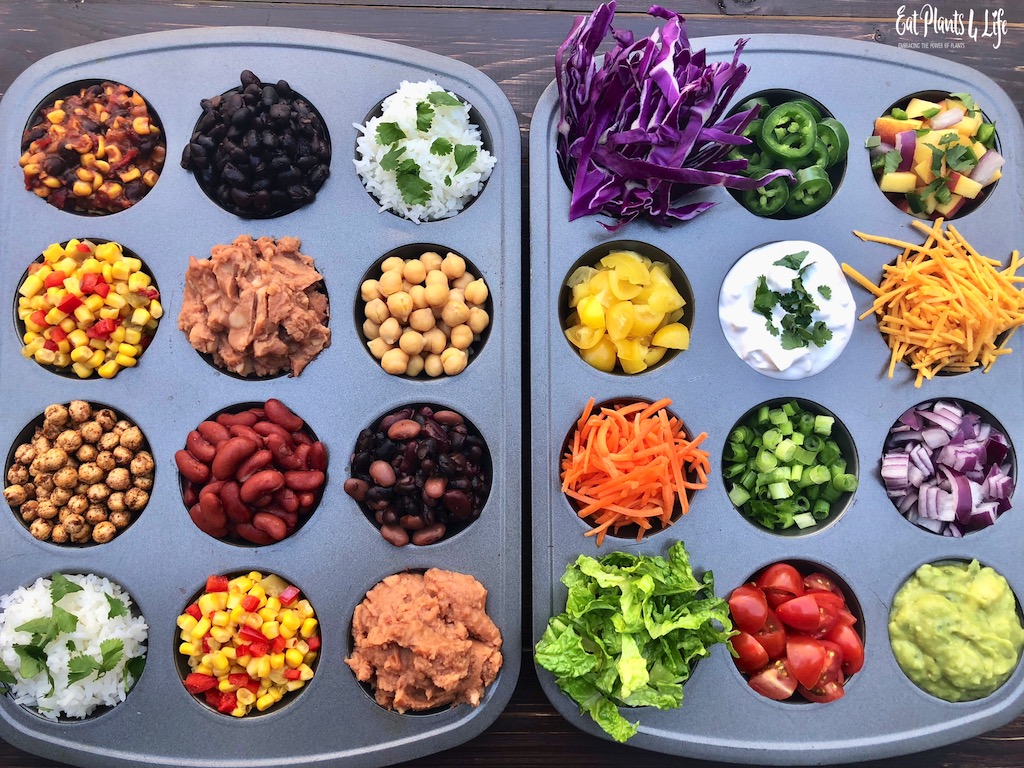 It's like having your very own Vegan Taco Bell!